Queen of Spades
CV4: Inferno Tour (The Blaze of Tenacity)
Hello everyone! The fire of the Concordant Vibrancy 4: Inferno tour is burning strong and steady. On this day, Y. Correa arrives to speak on her story "Moxy".
To describe "Moxy" is to say that it is a mesh of science fiction, comedy and fire. And if that wasn't enough to explain the essence of the story, I could add "fun" to that description.
When I started writing for Inferno I had something entirely different in mind. Never did I plan on coming up with the impromptu story that eventually became "Moxy".
As a matter of fact, the initial idea was to write a follow-up story to my contribution to "Concordant Vibrancy 3: Lustrate", "Twin Planets", which I'd left as a cliffhanger on purpose. But, as luck would have it, fate chose differently. It was a combination of things. At first I was having trouble figuring out how to continue "Twin Planets" and when I finally did, the story went completely array. Something that I didn't notice until well into writing it. Of course, this stopped me dead in my tracks and the only other option would be to come up with another story altogether lest I have no contribution to a collection that I was a pivotal part of. How embarrassing would that be?
Hence, "Moxy" was born.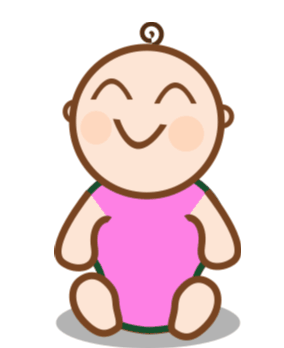 You see, the thing is that most people consider me to be some sort of grim and serious writer, but the fact of the matter is that I have a great sense of humor. So I dared myself to do a little something different. I dared myself to tell a worthwhile story about tenaciousness and continuity through a science fiction tale drenched in comedy.
The first character to pop his head up and say hello was Joe, the alien. At first glance, Joe is just a funny, interesting and witty character who sort of pops up out of nowhere, but we quickly learn that he is a major player in this story. Ultimately my favorite character of the story, Joe is the catalyst to Melissa's self-discovery.
Melissa is a headstrong person with her own understanding of how the world works, and frankly, she had no interest in investing her emotions into a world that she thinks is shallow and unfair. Furthermore, life's struggles have inadvertently taught Melissa that avoidance is sometimes the best policy. Joe comes to challenge her views in a way that Melissa would have never expected. Truthfully, in a way that no one could ever expect.
Taking Melissa on the trip of a lifetime, Joe teaches Melissa what it is to put forth a little effort, tenacity and, well, moxy.
Now, for your entertainment, let me share a small excerpt of "Moxy" my short story contribution to "Concordant Vibrancy 4: Inferno".
Excerpt:
The man continued waving as Melissa got closer. The luminosity practically blinding her, Melissa cupped her eyes trying her hardest to see better. The closer she got the more she could make out the man's features. He was an older gentleman with a salt and pepper beard and dressed awkwardly. He wore tattered khaki cargo pants with an opened red and blue plaid shirt with a polka-dot t-shirt underneath, an aviator jacket and striped bomber hat. Most peculiar of all were the Gladiator style slip-on sandals and bright neon green fanny pack.
"There she is!" he said with a chuckle. "I thought that would catch your attention."
Melissa's mouth fell open in shock.
Snapping his fingers, the parabolic aluminized reflector lamp disappeared to which Melissa immediately took note and jumped in astonishment. As if by instinct, that light was replaced by the moonlight's glow. Melissa looked at him, then looked at the floor where the lamp used to be, then back at the man.
"They say 'a picture is worth a thousand words'. Well, whoever 'they' are … they've never seen that look on your face. Ooph … if eyes could talk." The jolly old guy chattered as he chuckled. "Alright. No time to waste, let's get on with it."
"Bu- bu- I- I mean- Whaaaat?" Melissa stammered still in unadulterated stupefaction.
"Come on, come on, come on, young lady. I just said we don't have any time to waste. Time is money, or so the proverbial 'they' say." Throwing his arm around Melissa's shoulders, the old man coaxed her forward. "You've got some learning to do and I'm just the person to learn you something."
Well, thanks for stopping by. I hope you enjoyed the baby snippet of the fun adventure that is "Moxy". Until next time, y'all.